APRV became an official partner of the International Forum of the alcohol Industry "The Highest Degree"
The Association of producers of "Russian Vodka" took an active part in the business program of the first International Forum of the alcohol industry "The Highest Degree", which took place on October 21-22, 2021 in Ufa, at the congress site- Toratau Hall, with the support of the Government of the Republic of Bashkortostan.
The program of the event included several plenary sessions and panel discussions, during which industry participants had the opportunity to make a report, establish a constructive dialogue to discuss problems, ways to solve them and new trends in the Russian market.
Russian Russian Federation President Vladislav Spirin moderated the session "Export Potential of Russian spirits", during which the participants discussed tools to support the export of Russian vodka and the existing practical experience in this direction, outlined strategies to strengthen the position of Russian vodka on the international market and shared their experience in protecting and restoring intellectual property rights abroad.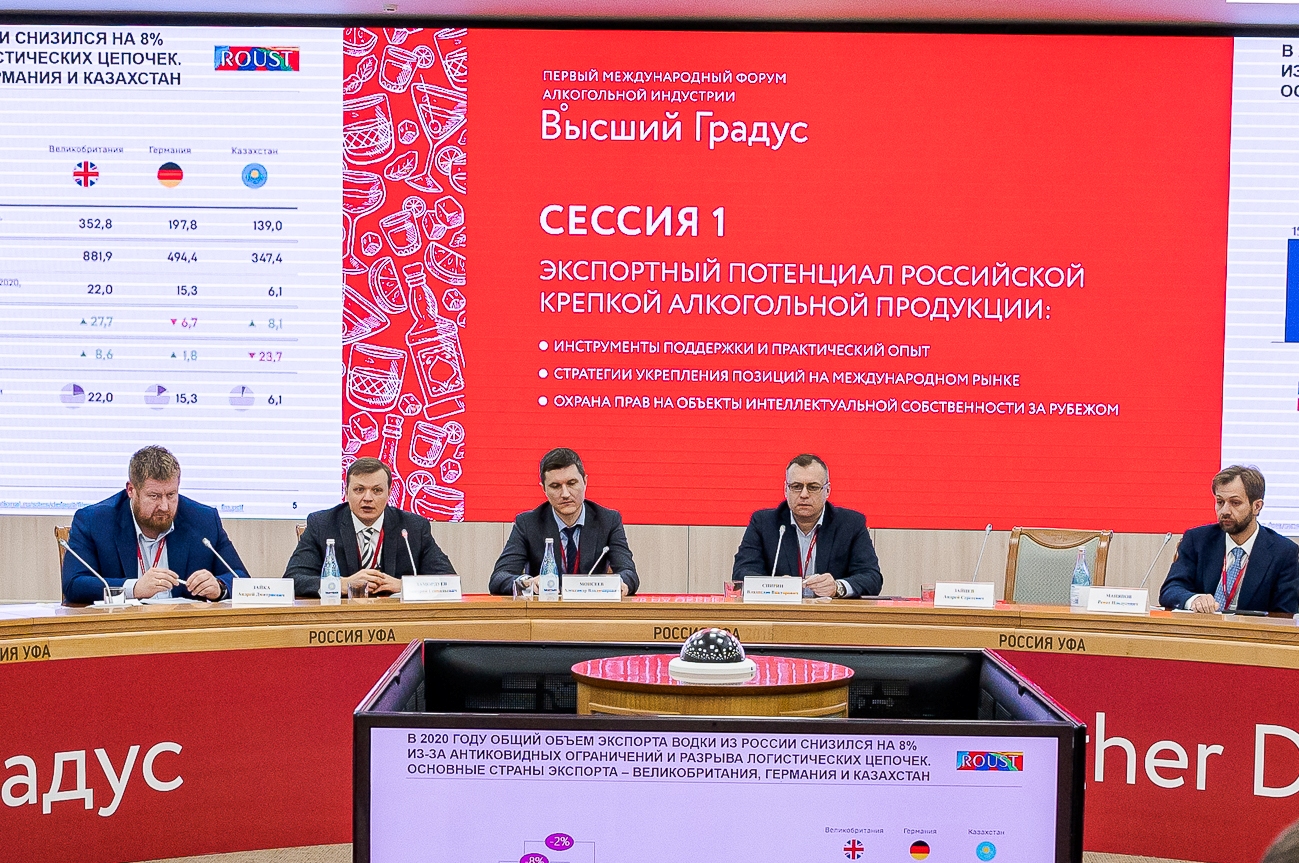 The President of the APRV told his colleagues about measures to protect the interests of responsible producers of strong alcohol. "Vodka traditionally occupies the highest position in the structure of foreign trade in alcohol. However, in 2020, exports of this category decreased by 8%, which is about $ 2 million in monetary terms. That is why an effective strategy is needed to strengthen the positions of Russian producers on the international market and legal support for the national brand "Russian Vodka", – said Vladislav Spirin.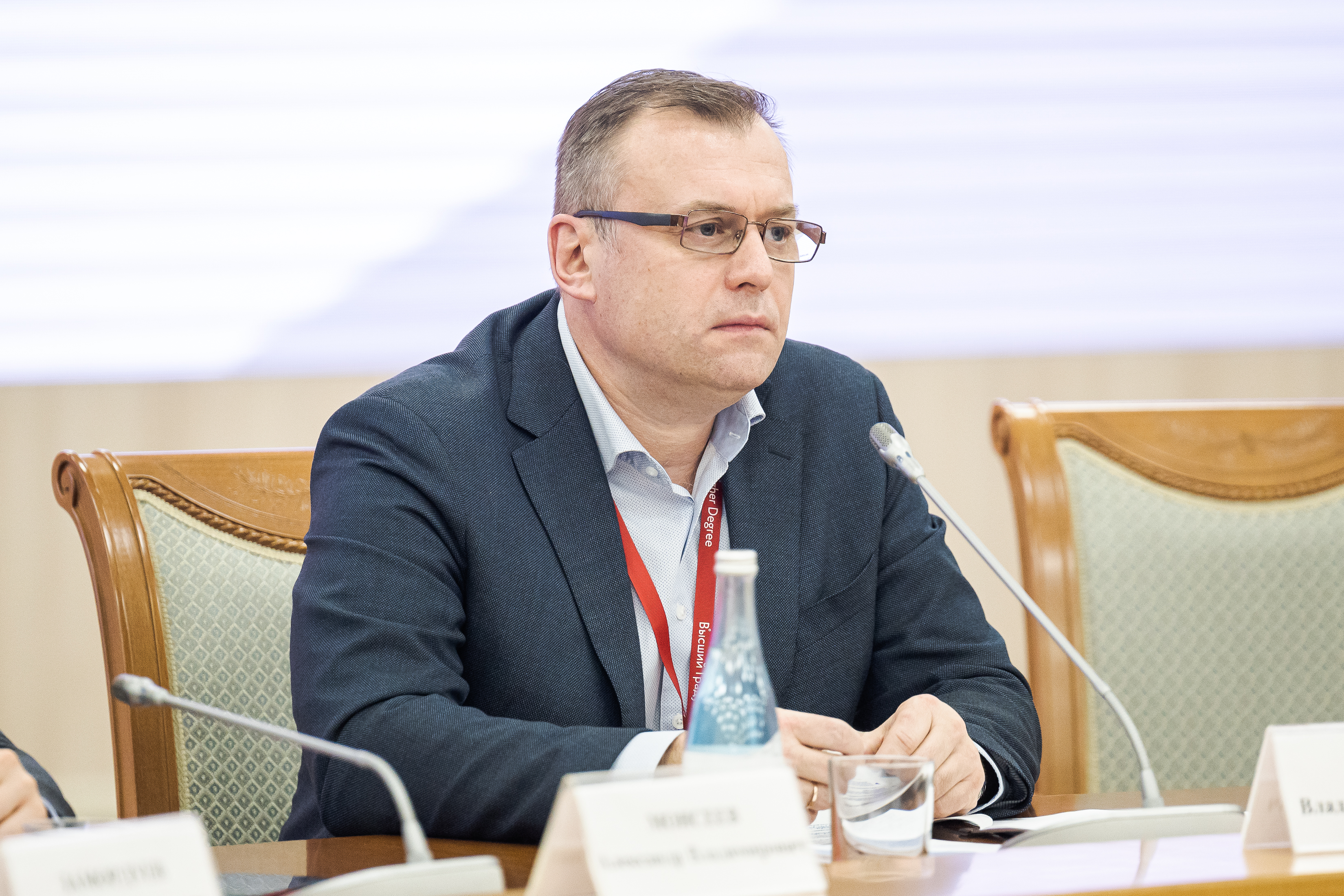 Alexander Moiseev, Head of the Department of Project Activities and Judicial Work of Rosalkogolregulirovaniya, Andrey Zaitsev, Director of Regional Business Development of JSC "Russian Export Center", Head of the Representative Office of JSC "Russian Export Center" in Moscow, were invited as speakers of the panel discussion. Ufa Renat Manyapov, as well as representatives of APRV member enterprises: Adviser to the President of SPAP, Deputy Director for Legal Support of RUST Russia Dmitry Zamorduev, Commercial Director of JSC Buturlinovsky Distillery Andrey Zaika.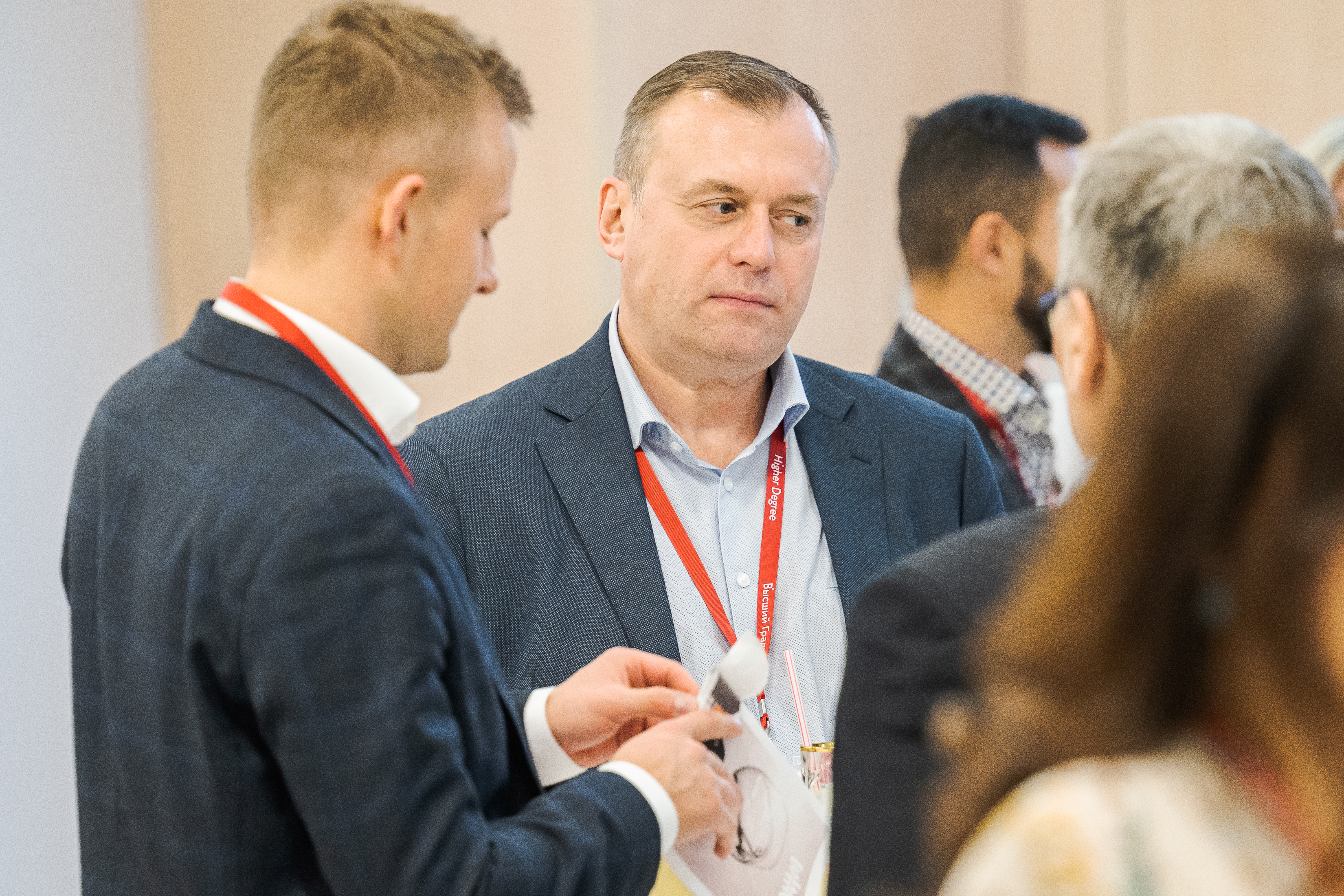 The forum "Higher Degree" became the main industry event of the year and a platform for communication, bringing together government and business, the main players in the alcohol industry and leading Russian and international experts, gathered more than 400 guests among them were representatives of federal and regional authorities, industry associations and unions, large retail chains, leading industry enterprises, including 40 manufacturers from 40 regions, importers, distributors, experts, journalists.